Posts for tag: sleep apnea
By Dynamic Dental
January 31, 2020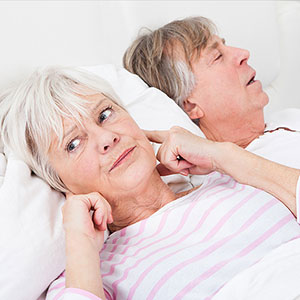 Sleep apnea is more than an annoyance. This chronic condition not only interferes with your alertness during the day, it may also contribute long-term to serious issues like cardiovascular disease.
Sleep apnea occurs when your airway becomes temporarily blocked during sleep. Of the possible causes, one of the most common is the tongue, which as it relaxes may cover and block the back of the throat. This lowers the body's oxygen level, which in turn alerts the brain to wake you to clear the airway. You usually go immediately back to sleep, unaware you've wakened. This can happen several times a night.
Although older people are at higher risk, anyone can have sleep apnea, even children with enlarged tonsils or adenoids. If you or a loved one regularly experiences fatigue, brain fog, irritability or loud snoring, sleep apnea could be the culprit. You'll need a complete medical examination to properly diagnose it.
If you do indeed have sleep apnea, there are a number of ways to treat it depending on its severity. One prominent way is with a Continuous Positive Airway Pressure (CPAP) machine that produces a higher air pressure in the mouth to force the tongue forward and keep the airway open.
While CPAP is effective, the pump, hose and face mask you must wear may become uncomfortable while you sleep. We may, however, be able to supply you with a less cumbersome device: a custom-made oral appliance you wear while you sleep. Similar to a retainer, this appliance mechanically pulls and holds the lower jaw forward, which in turn moves the tongue away from the airway opening.
This oral appliance won't work with all forms of sleep apnea, so you'll need an examination to see if you're a candidate. With more advanced conditions, you may even need surgery to reshape the airway or remove soft tissue obstructions around the opening.
Whichever treatment is best for your situation, it's well worth reducing your sleep apnea. Not enduring these nightly incidences of airway blockage will help ensure you're getting a good night's sleep — and enjoying a higher quality of health and life.
If you would like more information on treating sleep apnea, please contact us or schedule an appointment for a consultation. You can also learn more about this topic by reading the Dear Doctor magazine article "If You Snore, You Must Read More!"
By Dynamic Dental
March 12, 2018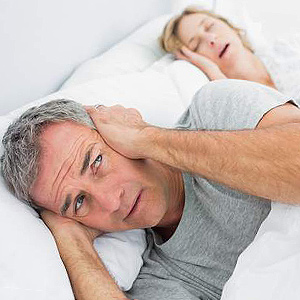 Do you still feel tired or unfocused even after a full night's sleep? Do others complain about your snoring? It's possible these are signs that you may have sleep apnea.
Sleep apnea is a condition in which you stop breathing while you sleep. Your brain will awaken you to breathe, although you may not consciously realize it since the waking period can be less than a second. But it does disrupt your sleep rhythm, especially during the all-important deep sleep period called Rapid Eye Movement (REM). These disruptions don't allow your body to receive the full benefit of sleep, hence your lack of energy and focus during the day.
One of the most common causes for sleep apnea is the collapse of soft tissues near the throat as they relax during sleep that restrict the airway. Snoring is an indication this may be occurring: air vibrates rapidly (and loudly) as it passes through this restriction when you breathe in.
As your dentist, we're well-trained in the anatomy and function of the entire oral structure, and qualified to offer solutions for sleep apnea. If you've been diagnosed with sleep apnea (after a complete examination, including an observation session at a sleep laboratory), we can then help you decide on a treatment approach. The following are three such options, depending on the severity of your sleep apnea.
Oral Appliance Therapy. An oral appliance you wear while you sleep is a first line treatment for mild or moderate sleep apnea. The appliance, which we custom design for you, helps hold the lower jaw in a forward position: this moves the tongue and other soft structures away from the back of the throat, thereby opening the airway.
Continuous Positive Airway Pressure (CPAP). Intended for more moderate to severe forms of sleep apnea, a CPAP machine produces continuous air pressure to the throat through a mask you wear during sleep. This forces the tongue forward and the airway open.
Surgical Intervention. These procedures remove excess tissue that may be obstructing the airway. Due to its invasiveness and permanent alteration of the throat area, surgery is reserved for patients who haven't responded to other therapies in a satisfactory manner.
Whether mild or severe, it's possible to effectively treat sleep apnea. If successful, not only will you benefit from better sleep and greater alertness, you'll also improve your long-term health.
If you would like more information on treating sleep apnea, please contact us or schedule an appointment for a consultation. You can also learn more about this topic by reading the Dear Doctor magazine article "Sleep Disorders & Dentistry."