Posts for tag: tooth decay
By Dynamic Dental
September 08, 2018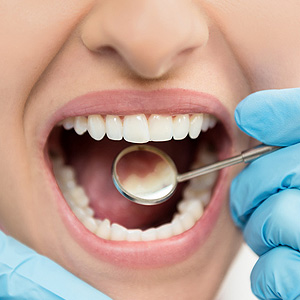 The basics for treating tooth decay have changed little since the father of modern dentistry Dr. G.V. Black developed them in the early 20th Century. Even though technical advances have streamlined treatment, our objectives are the same: remove any decayed material, prepare the cavity and then fill it.
This approach has endured because it works—dentists practicing it have preserved billions of teeth. But it has had one principle drawback: we often lose healthy tooth structure while removing decay. Although we preserve the tooth, its overall structure may be weaker.
But thanks to recent diagnostic and treatment advances we're now preserving more of the tooth structure during treatment than ever before. On the diagnostic front enhanced x-ray technology and new magnification techniques are helping us find decay earlier when there's less damaged material to remove and less risk to healthy structure.
Treating cavities has likewise improved with the increased use of air abrasion, an alternative to drilling. Emitting a concentrated stream of fine abrasive particles, air abrasion is mostly limited to treating small cavities. Even so, dentists using it say they're removing less healthy tooth structure than with drilling.
While these current advances have already had a noticeable impact on decay treatment, there's more to come. One in particular could dwarf every other advance with its impact: a tooth repairing itself through dentin regeneration.
This futuristic idea stems from a discovery by researchers at King's College, London experimenting with Tideglusib, a medication for treating Alzheimer's disease. The researchers placed tiny sponges soaked with the drug into holes drilled into mouse teeth. After a few weeks the holes had filled with dentin, produced by the teeth themselves.
Dentin regeneration isn't new, but methods to date haven't been able to produce enough dentin to repair a typical cavity. Tideglusib has proven more promising, and it's already being used in clinical trials. If its development continues to progress, patients' teeth may one day repair their own cavities without a filling.
Dr. Black's enduring concepts continue to define tooth decay treatment. But developments now and on the horizon are transforming how we treat this disease in ways the father of modern dentistry couldn't imagine.
If you would like more information on dental treatments for tooth decay, please contact us or schedule an appointment for a consultation.
By Dynamic Dental
December 19, 2017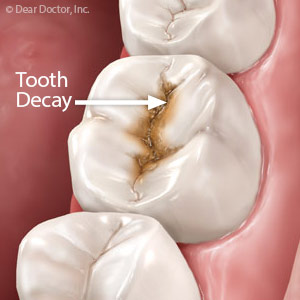 Tooth decay doesn't suddenly appear out of the blue. Cavities and other damage are the result of a long process that begins with bacteria living in a thin biofilm on tooth surfaces known as plaque. These bacteria thrive on sugars from leftover food in your mouth and then produce acid as a waste product. Chronic high levels of acid cause your enamel, the protective layer of your teeth, to soften and erode.
While there are treatment options at each stage of decay — including crowning or even tooth replacement — the best approach is to try to prevent plaque buildup that supports disease-causing bacteria. Here are 3 of the best ways you can do that.
Brush and floss daily. It usually takes 12-24 hours for enough plaque buildup to support bacteria. By brushing and flossing at least once a day, you can remove most of this buildup, with twice a year dental cleanings to remove hard to reach plaque you may have missed. Be sure to use fluoride toothpaste to help strengthen enamel against high acid. And wait a half hour to an hour after eating before brushing to give saliva time to reduce the acid level in your mouth.
Cut back on sweets. You're not the only one who loves sugary snack foods — so do oral bacteria. The more sugar and other carbohydrates they feast on, the more they produce acid. The best approach is to cut out sugar-rich snacks altogether and instead snack on fresh fruits, raw vegetables or dairy products. Limit sweet treats to meal times.
Use decay-fighting supplements. Your mouth and hygiene efforts may need a little assistance, especially if you have low saliva flow. You can boost this with an artificial saliva supplement as well as with products containing xylitol, an alcohol-based sugar. Xylitol also has an added benefit in the fight against decay because it inhibits bacterial growth. And be sure to talk with us first before taking any dental supplement.
If you would like more information on dental hygiene and care, please contact us or schedule an appointment for a consultation. You can also learn more about this topic by reading the Dear Doctor magazine article "Cost-Saving Treatment Alternatives."
By Dynamic Dental
November 06, 2016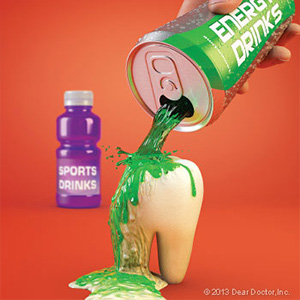 Sports and energy drinks — two different types of popular beverages. But though different they have one thing in common: they can both wreak havoc on your tooth enamel.
That's because each contains high concentrations of acid. And acid is tooth enamel's mortal enemy — prolonged exposure with it causes the minerals in enamel to soften and erode, a process called de-mineralization.
Demineralization becomes even more pronounced when the mouth's pH levels fall below 4.0 into the acidic range. A sampling of various brands of sports and energy drinks reveal mean pH levels below even that threshold. Energy drinks are especially harmful to enamel because the type of acid they contain is more concentrated.
So, what can you do to minimize this threat to your dental health? The optimal thing to do is avoid such beverages altogether, especially energy drinks. If you currently re-hydrate after hard work or exercise with sports drinks, consider switching to water, nature's hydrator.
If you do, however, continue to drink these beverages, then follow a few precautions to lessen the acidic levels in your mouth:
Wait until mealtimes. Saliva is your body's way of neutralizing acid in your mouth, but it takes about 30 to 60 minutes for it to fully buffer acid. If you're sipping between meals on acidic beverages, saliva can't keep up. So, wait until you eat or limit your sipping time on a drink.
Rinse with water. Since water's pH is neutral, swishing some in your mouth right after drinking a sports or energy drink will help reduce acidity.
Wait an hour to brush. Your enamel will begin demineralizing as soon as it encounters acid. If you brush right away you could be sloughing off miniscule amounts of softened minerals. By waiting an hour you give your saliva time to buffer and help re-mineralize the enamel.
Although popular, especially among teenagers and young adults, overindulgence in sports and energy drinks could damage your teeth and increase your risk for tooth decay. With a little moderation and common sense, you can keep your enamel strong and healthy.
If you would like more information on the effects of sports and energy drinks on dental health, please contact us or schedule an appointment for a consultation. You can also learn more about this topic by reading the Dear Doctor magazine article "Think Before you Drink."